Introduction
With the advancement of technology today, information can now be accessed easily on the internet through the use of computers or mobile devices. Information like a person's bio-data, recipe on a menu, research works, etc., but there are exceptions. There are information that is not publicized due to certain issues like security or confidentiality that might have a negative impact to those who own such info or to those who are using it if possessed by unauthorized people or organization. But, what caused our world today to give more priority to information's security? What made organizations all over the world to be more vigilant when it comes information dissemination? According to Steven Levy in a video, the answer lies back way before the internet was created. Back when the phone system was still considered the largest network in the world. Also, according to Lewis De Payne in the same video, it is the time when telephone touchtone was the equivalent of computer keyboard today. Where the telephones are exploited by people who knows how to bypass the processes and securities embedded in the telephone system so that they can make free calls anywhere in the world [1]. Where it all started from a hacker named Kevin Mitnick.
I chose to have a research in this person (Kevin Mitnick) because I'm impressed with him. He was able to do something that is not expected by the society during his adolescence years up until his adult years. His actions back then were so dumbfounding and scary at the same time. His exploits echoed throughout the United States where it triggered big organizations and various governments agencies evaluate their security protocols and make necessary changes to protect the information they hold. So the questions are, who really is Kevin Mitnick? How good is his hacking skill that even the considered safeguarded computer system was assessed again to make sure it really is secured from any unauthorized access? And lastly, what are his contributions in our world today in term of information security?
About Kevin Mitnick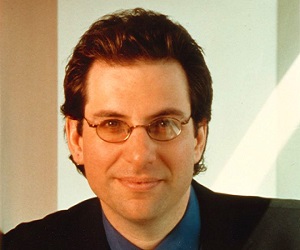 According to the book, "Ghost in the Wires: My Adventures as the World's Most Wanted Hacker" which Kevin Mitnick himself and William L. Simon authored in 2011, Kevin Mitnick was once known as the most wanted hacker in the world. During the late 1970s to early 1990s, his escapades were about breaking into computers and network systems of different establishments owned by private companies and gaining unauthorized access to it because he was too curious about the way computer system works. However, this led him to trouble because his actions are deemed illegal and not tolerated by the authorities. Later on, he was arrested for these crimes and was sentenced to serve in federal prison [2]. But, let us put ourselves in the shoe of Kevin Mitnick, let us understand the reason why he did it and also let us take into consideration why his actions were left unattended from the very start of his so-called escapades. In his online article "Hacker for the Hell of It: The Adventures of Kevin Mitnick", James Gots mentioned that Kevin Mitnick started his escapades when he was still 13 years old. Though still young, Mitnick was already skillful in social engineering and also the one they call dumpster diving to get information on how the Los Angeles bus system works [3]. As defined by the website www.webroot.com, Social Engineering is the art of manipulating people so they give up confidential information. Dumpster Diving on the hand as defined by the website searchsecurity.techtarget.com is a technique used to retrieve information that could be used to carry out an attack on a computer network.
According to Mitnick and Simon (2011), Nobody batted an eye when he was so curious about it because no one is expecting that a child like him have the ability to outsmart the people who created the bus system by bypassing it and using the information he collected to have free ride on those buses, whether if it is going to school or just going where the bus goes [2]. Well, if you were to ask me what I am doing during my adolescence years, well let's just say I'm busy doing home works and playing with my friends. If I compared myself to Kevin Mitnick, we're in a different league and he's very much on top of it. Anyway, through the years of his escapades, he gained so much knowledge and became an expert in hacking computer systems, and the reason why he hacks computer systems according to Kevin Mitnick himself in the video "I Am Rebel – Phreaks and Geeks" is that he was intellectually challenged by technology and there's a lot of knowledge to be gained by getting into that system without having the need for authorization to access the information or the software [1].
So there you go, he already spilled the beans on why he did those things. Maybe in his mind, carrying out those hacking activities outweighs the troubles he might get due to unauthorized access of intellectual properties of other people or organization. Of course, he was sentenced and was imprisoned for some years but after that, he changed his way and started making things right by helping organizations conduct seminars and training to help them protect their computer systems.
Back to Top